Australia will review its virus lockdown earlier than expected, says Prime Minister Scott Morrison.Health officials say the nation has "pretty convincingly" flattened its virus spread after weeks of strict social restrictions.Officials were due to review freedoms on 11 May but this will now be brought forward to 8 May. Mr Morrison said Australians had "earned an early mark".The call came as several states allow their residents new freedoms on Friday.The Northern Territory became the first to lift major restrictions, re-opening public parks and pools and removing attendance limits for gatherings from midday.
New South Wales, which includes Sydney, also opened up to allow households to have two adult visitors at a time.The most-populous state accounts for near half of the nation's 6,700 cases. But numbers had continually dwindled in recent weeks, and fewer than 20 cases were being reported per day."[We have] pretty convincingly flattened the curve," said chief medical officer Dr Brendan Murphy.

Australia coronavirus news:

However, authorities said they were still wary of lifting restrictions too early and re-iterated the need for "millions more" Australians to download a tracing app released this week."We need that tool so we can open the economy," said Mr Morrison. "So if you haven't downloaded the app yet, download it."So far, 3.5 million people in the nation of 25 million have signed up to it.
What restrictions have been eased so far?
On Friday, the Northern Territory – a remote, sparsely populated region – lifted major social restrictions in a move seen as a test case for the rest of the nation."Because we are the safest place in Australia, we can do this before the rest of Australia," said NT Chief Minister Michael Gunner.Locals must maintain a 1.5m (5ft) distance from others, but can now visit parks and swimming holes and play non-contact sport.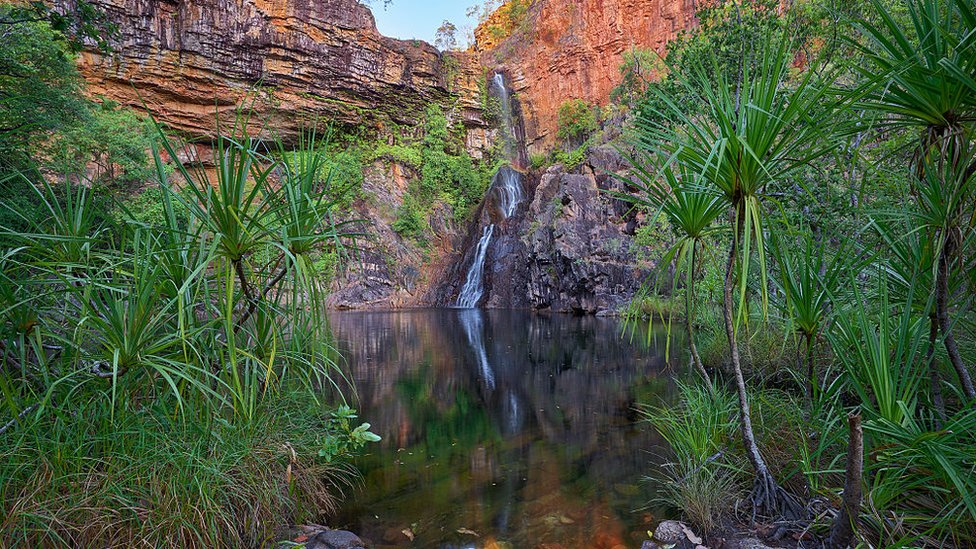 The territory will look to remove all restrictions by 5 June, and have restaurants and pubs back open for dining in mid-May. However, officials will keep a ban on travel to vulnerable Aboriginal communities in the outback.Other states have also begun a cautious roll-back.NSW – the state with the highest number of reported cases – began allowing household visits on Friday and has already re-opened beaches.The Australian Capital Territory – around the nation's capital, Canberra – will also allow social visits after announcing on Thursday it had eliminated its virus cases.Queensland will permit shopping trips for non-essential goods while Western Australia will allow 10 people at gatherings – up from the previous limit of two.Meanwhile, Victoria, the second most-populous state, says it will stick with its existing lockdown until the national review next Friday. Premier Daniel Andrew said the situation remained "very fragile" despite the low reported numbers.