By Helier Cheung
BBC News, Washington DC
More than 26 million Americans have filed for unemployment in the past five weeks – over 15% of the US workforce.
And small businesses have been hit hard too – a $349bn loan programme for them ran out of money within two weeks.
The statistics are staggering – but there's a human story behind each of the numbers, too.
Here are the stories of some of the Americans who've found themselves unexpectedly affected by the pandemic.
Keriann Ballanco, 30, zookeeper, Chicago, Illinois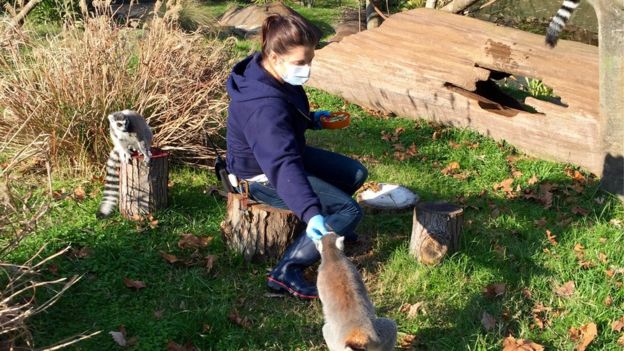 I was a primate keeper at Brookfield Zoo. The field is super competitive – you need a four-year based science degree, and typically you have to do at least three unpaid internships before you get a paid position – but it's definitely worth it.
It's the first time I've been laid off. It came as a shock – zookeeping is generally considered a secure job once you're in, and our supervisors had told us that keepers were essential workers as the animals still needed day to day care. I was furloughed since I was the least senior person.
My husband was furloughed two weeks before me – he's in the restaurant industry.
It's stressful – luckily we got our stimulus cheques, so that helps. Now I need to decide "what bills can I pay and what should I try to put off? Should I pay off my student loans?"
It's stressful to know I may never go back to the zoo again. I worry my position may be cut completely.
Stanley Chen, automotive technician, 59, Houston, Texas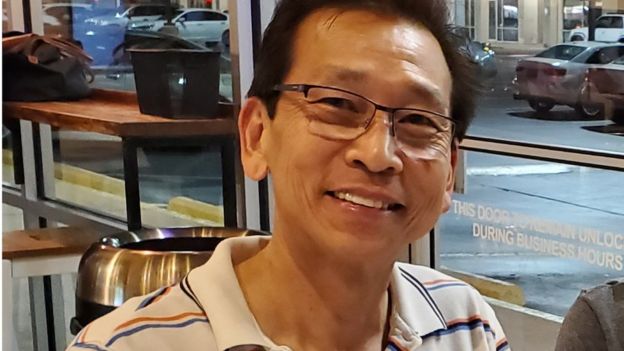 I worked for Westside Lexus car dealership, doing maintenance, repairs and replacing parts, for 11 years. We were furloughed in April, and the hair salon my wife owns is shut too.
This is the first time in my life in America that I've had no job. I've been an auto technician for over 30 years. Two weeks ago, my manager texted me to make sure I was doing OK, which made me feel better – it showed he still remembered us!
It was hard applying for unemployment – the system kept logging out, and it took me several days to input all the information. I finally received my first payment a few days ago.
We don't really have enough right now – previously, we had another salon, and then Hurricane Harvey destroyed the area, so we lost a lot of money. But, praise the Lord, we still have peace.
Now, I help my wife clean the house, and we're trying to make cotton masks to donate to the local hospital. My wife and I both have asthma, so we're doing it slowly.
Diana Chen (married to Stanley), hair salon owner, 57, Houston, Texas
I've owned the salon for over 25 years, and we've never had to close in such a way before.
Business got really slow the week before we closed – normally we'd have 30-50 customers a day, but by then we only had five a day. It's so scary.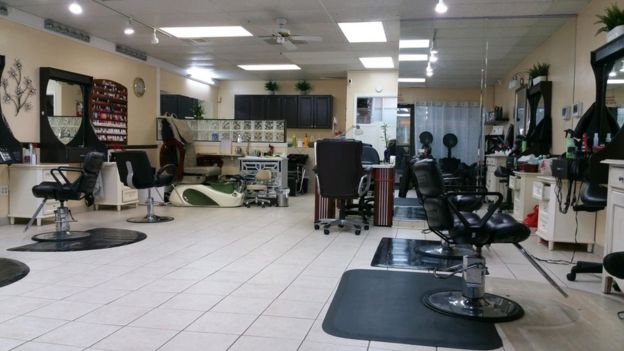 I still have to pay rent for the salon – so things are very tight. My husband and I got our stimulus cheques last week and it helped a little bit with the bills.
We're waiting for retail businesses to re-open, but it's complicated because we can't keep a six-feet distance from clients. We'll need to wear a mask or face shield, limit the number of clients inside, and sanitise after each client. I think things won't be the same, even after restrictions are lifted.
Rachel Sterner, 35, stage manager for Harry Potter and the Cursed Child, New York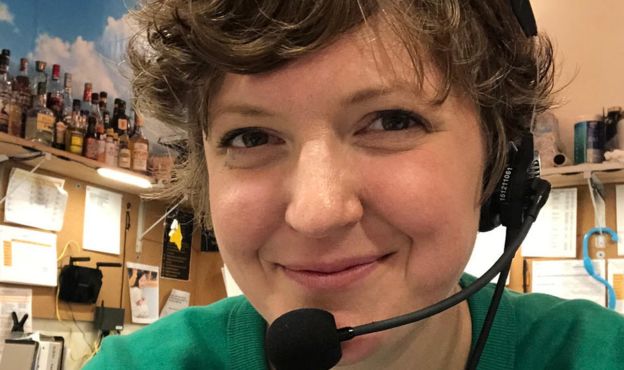 I loved my job – it was my responsibility to maintain the artistic integrity of the show, and it's a challenging and beautiful show.
On 12 March, we were told all Broadway shows would close for 30 days. At the time, a shut down of 30 days just seemed unfathomable. Right now I'm trying to work on a side hustle – teaching myself Photoshop and doing some online work.
Working in theatre means being laid off is not a foreign concept – but normally, if you lose a job, you can get on another project. This is different – there won't be work for a long time, especially for new projects. Even if we do a show at half-capacity, who knows how long it'll be till tourists come back, and people have disposable income for the theatre?
I'm lucky that my show is big – but I know so many productions that won't be able to weather this, and it's heart-breaking.
Daniel Victory, 42, bar owner, New Orleans, Louisiana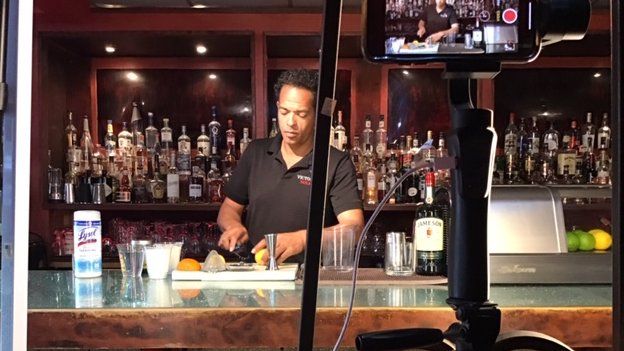 The outbreak totally shut me down. At first we thought maybe we could make batch cocktails and sell them prepackaged, but the state said we couldn't.
For now, I run a weekly online cocktail school to try and create a bit of tip money for the bar staff. We made a few hundred dollars – not enough to live on, but it's something.
I just don't see how we'll be able to recover – in downtown New Orleans we depend on tourists. I'm scared I'm going to become another mom-and-pop shop that's closed down.
I live simply, but I have two kids, so it's difficult – I haven't had a pay cheque in a month and a half. I applied for the stimulus cheque but it hasn't hit my account – I'm not sure why. Once it arrives, I'll be spending it on surviving – stuff for the kids, gas for the car, and rent.